Admissions
We welcome all children.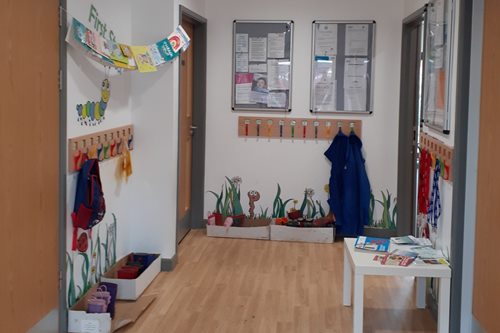 Admissions
We promote positive attitudes to diversity and consideration for others. For more information, please read our admissions policy.
To apply for a place at our pre-school, please download a copy of our admissions form to fill in. E-mail the completed form to crossways@firststeppreschool.co.uk, or drop it in and we will add your child to our waiting list.
Admissions are September, January and April. 
We will contact you regarding available sessions for your child. You will receive an email confirming your selection and relevant forms and invite you to come into pre-school for settling in sessions.
We are independent from the local primary schools. A place at pre-school does not guarantee entry into Crossways Infants School. All school applications must be made through South Gloucestershire Council the autumn of the year before your child starts school.
https://find-information-for-adults-children-families.southglos.gov.uk/kb5/southglos/directory/advice.page?id=GLu6GUIMkpw&familychannel=2-2&channel=family
Get in touch
Looking for a pre-school?
To apply for a place at our pre-school, please download our admissions form.
About Us
Discover more about First Steps
Find out more about our pre-school.
Registered office:
First Step Pre-School,
Knapp Rd,
Thornbury, BS35 2HQ
Call us: 01454 867283 (9 am - 3.15 pm)
Pre-school mobile (for use in pre-school hours): 07718 798826
Email us: crossways@firststeppreschool.co.uk
First Step Pre-School Ltd is registered in England
Registered Number 5885935
Registered Charity Number 1142554