About Us
First step pre-school ltd is a registered charity. There is a management committee of dedicated volunteers who ensure governing documents and policies are embedded throughout the preschool with the support of our dedicated staff team.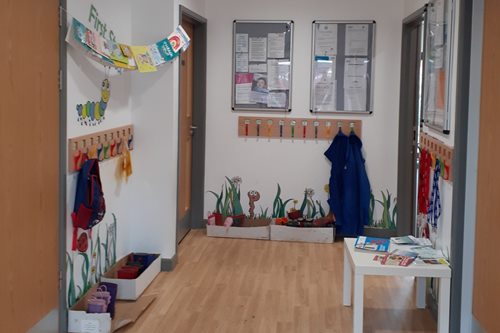 Our staff
Manager – Sue Ross
Deputy – Georgie
Room Leader – Jade
SENCO/ Early Years Educator – Charlotte
Early Years Educator – Carla
Early Years Educator – Olivia
Early Years Educator – Julie
Early Years Assistant – Jane
Finance – Tiffany
Our Early Years Educators plan and supervise activities which are based around the needs and interests of children and support children to develop numeracy and language skills. 
Staff keep their knowledge and skills up to date through CPD (continued professional development) and regular staff meetings.
Early Years Educators are paediatric first aid trained. 
"We encourage each child to become independent, curious learners"
Get in touch
Looking for a pre-school?
To apply for a place at our pre-school, please download our admissions form.
Get Involved
Join our committee
We'd love to hear from you at any time if you would like to get involved and join the committee. Getting involved is a great way to learn more about the pre-school and to get to know the staff and other parents. Our committee positions are varied and it could be a great way to use the skills you already have, develop new ones and add to your CV! You can get involved even if you only have a little time to spare. Speak to one of our staff or committee members.
Registered office:
First Step Pre-School,
Knapp Rd,
Thornbury, BS35 2HQ
Call us: 01454 867283 (9 am - 3.15 pm)
Pre-school mobile (for use in pre-school hours): 07718 798826
Email us: crossways@firststeppreschool.co.uk
First Step Pre-School Ltd is registered in England
Registered Number 5885935
Registered Charity Number 1142554